is a family-owned business, founded in 1975 and it is the leader in the conception, manufacturing, transforming and sales of cardboard packaging.

Because of our organisation, our team of skilled operators, trained in every sector of the business, and our efficient material, we are very flexible concerning qualities, quantities and dimensions, which enables us to meet all our customers' specifications and help them realize their projects in due time – the key for success nationwide and internationally..

OUR FIELDS OF APPLICATION
We specialize in cardboard boxes, dividers, separators, sheets, tier sheets, tier sheets with rounded corners in compact cardboard, corrugated, polypropylene, honeycomb, boxes, RSCs and specific cuttings..

Our products are made from 100 % recycled material and match all environmental and organic requirements.

CARTONNAGES IN THE INTERNATIONAL CONTEXT
Our company is located in the Somme Bay in Picardie and thus is prepared for export
Our constant concern to serve our customers as best as we can is our incentive for export in Europe and other continents.
Partner of "Glass Valley"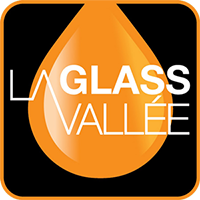 Glass Valley, located in the Bresle Valley, is the most important production site worldwide for luxury bottles.
It produces over 75 % of the worldwide production of luxury glass bottles for perfumery, spirits and the pharmaceutical industry and includes 65 companies with 7 000 specialised employees.
462, Rue du Stade
80210 AIGNEVILLE
Tél.: 03 22 26 04 40
Fax : 03 22 26 04 47
Lundi 8h00 – 18h00
Mardi 8h00 – 18h00
Mercredi 8h00 – 18h00
Jeudi 8h00 – 18h00
Vendredi 8h00 – 18h00