Because of our organisation, our team of skilled operators, trained in every sector of the business, and our efficient material we are very flexible concerning qualities, quantities et dimensions, which enables us to meet all our customers' specifications and help them realize their projects in due time– the key for success nationwide and internationally.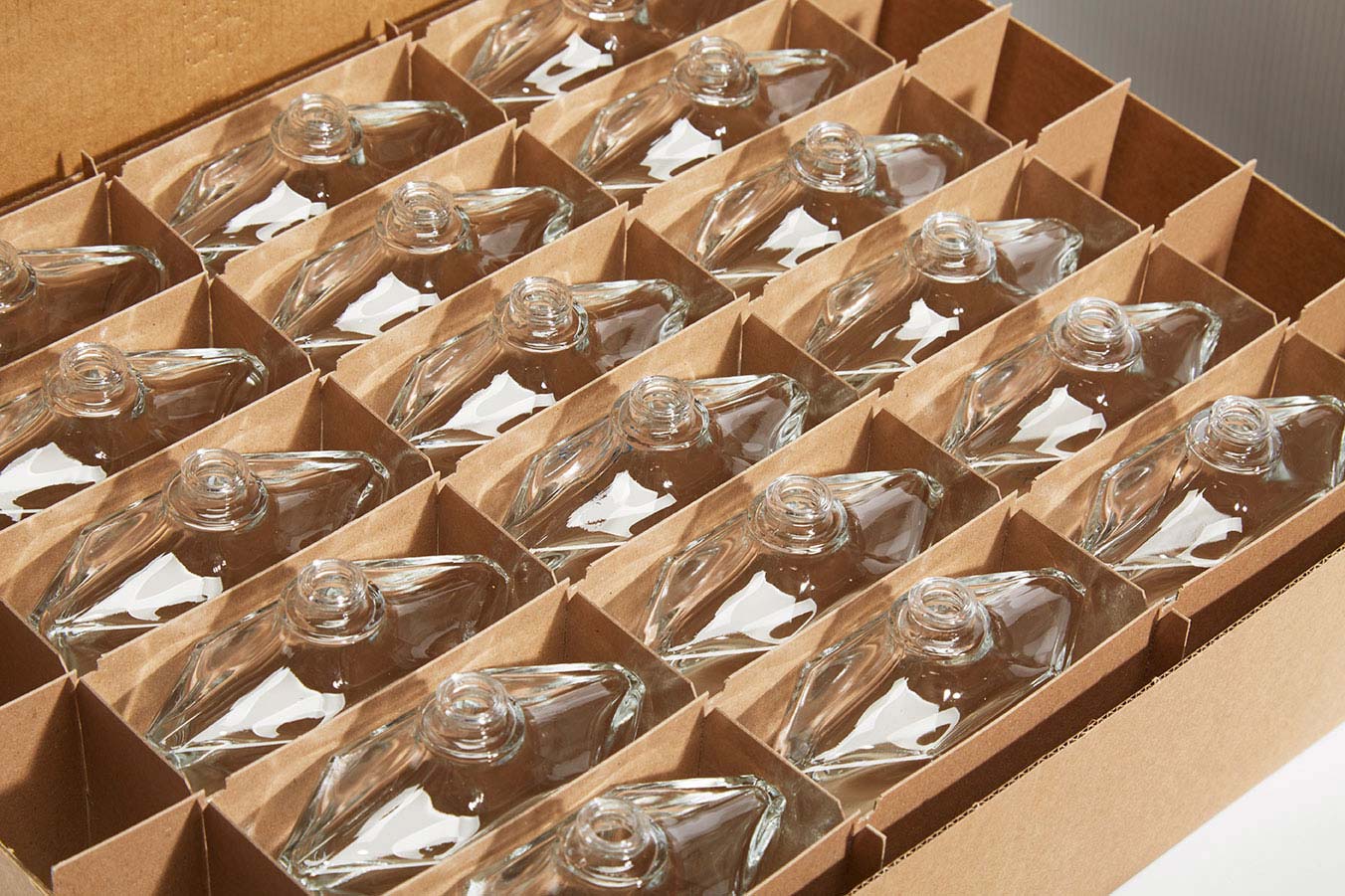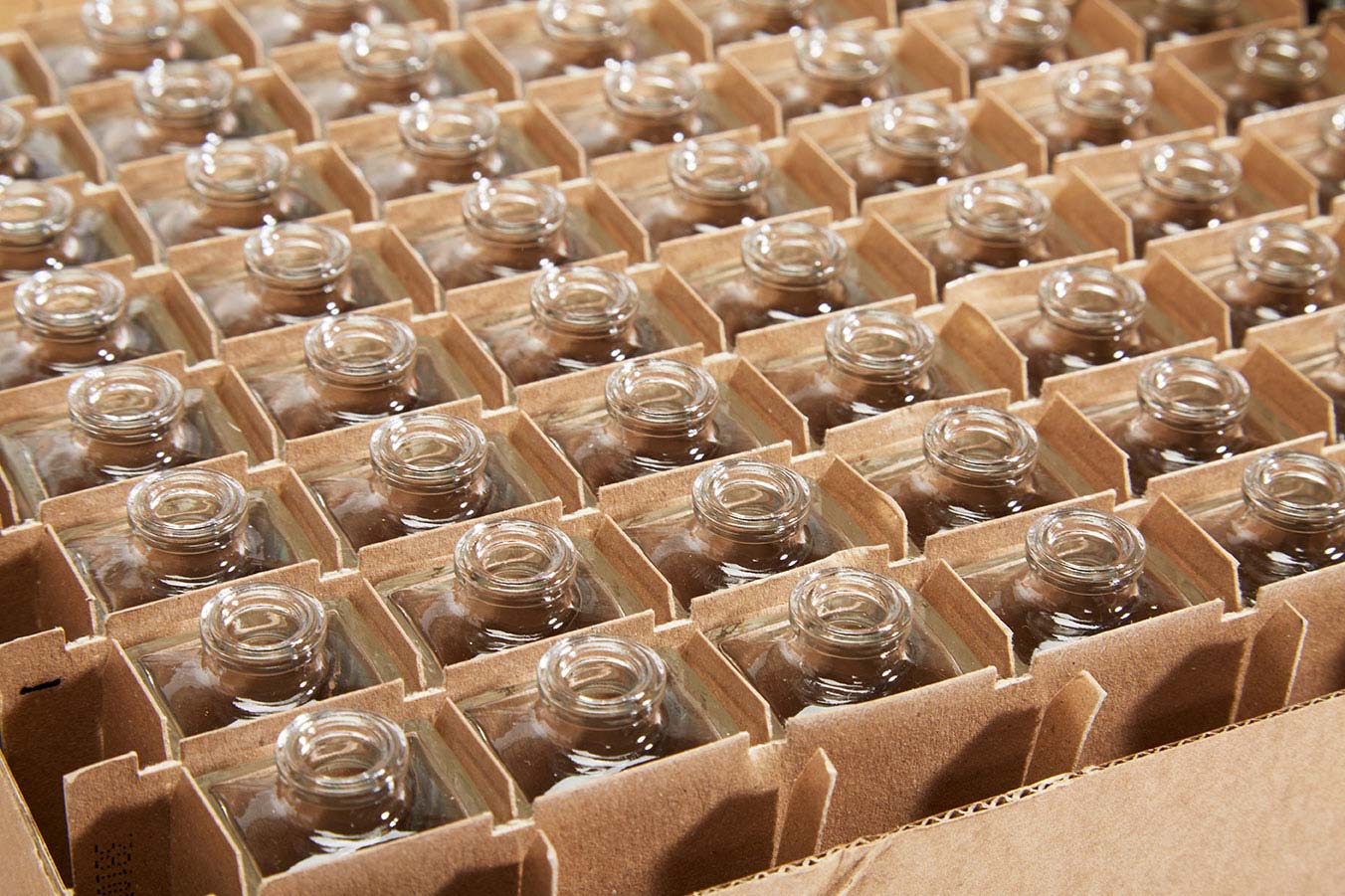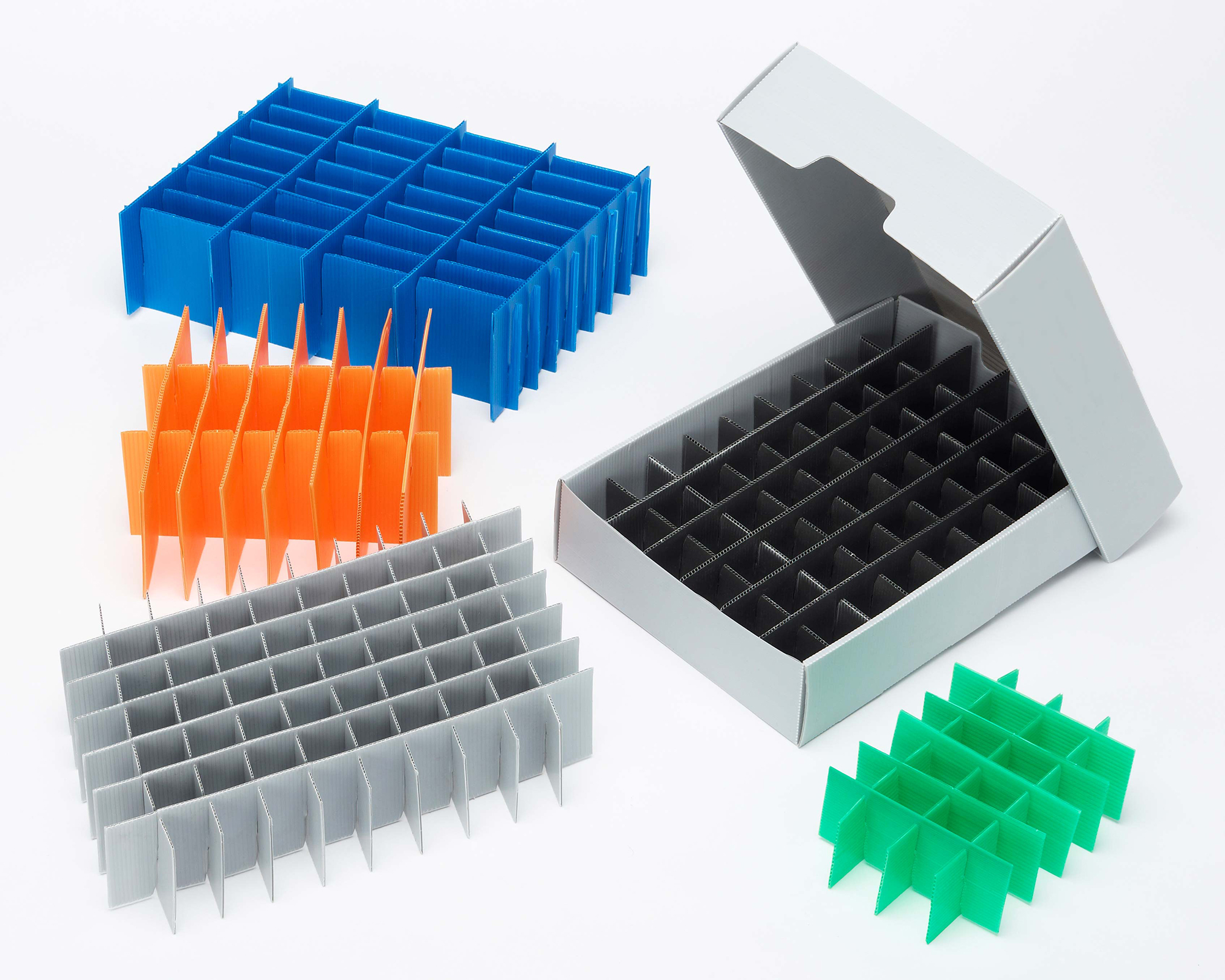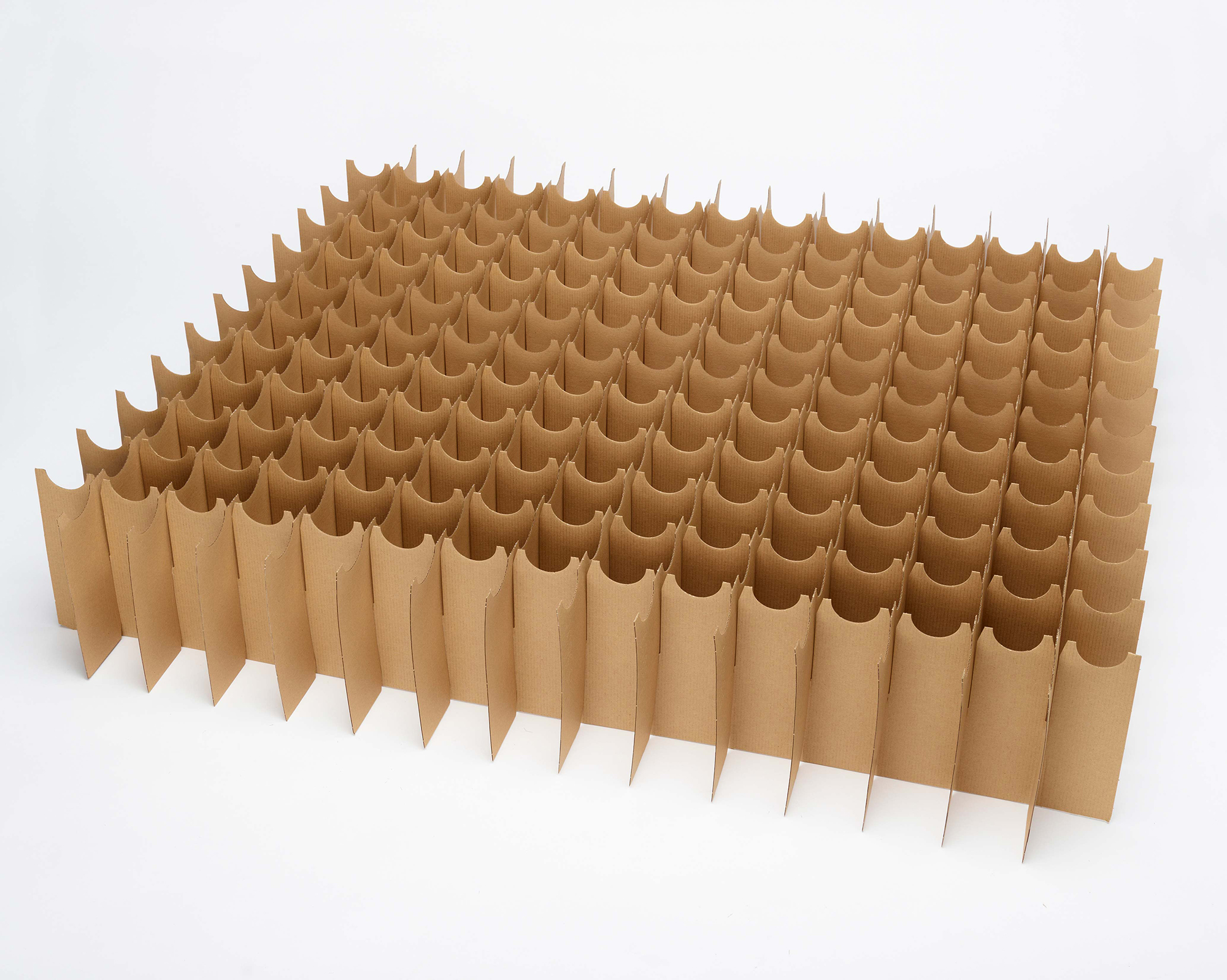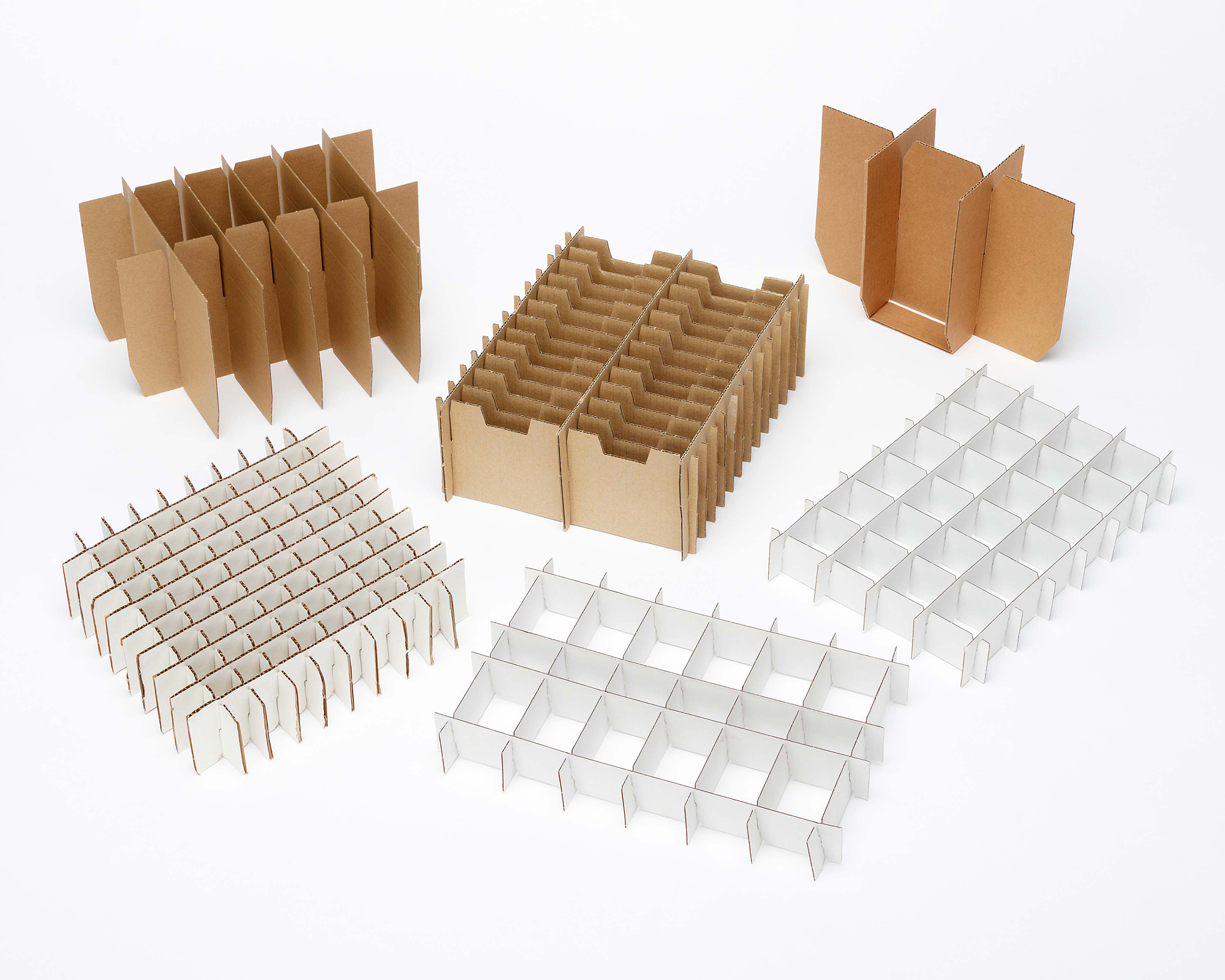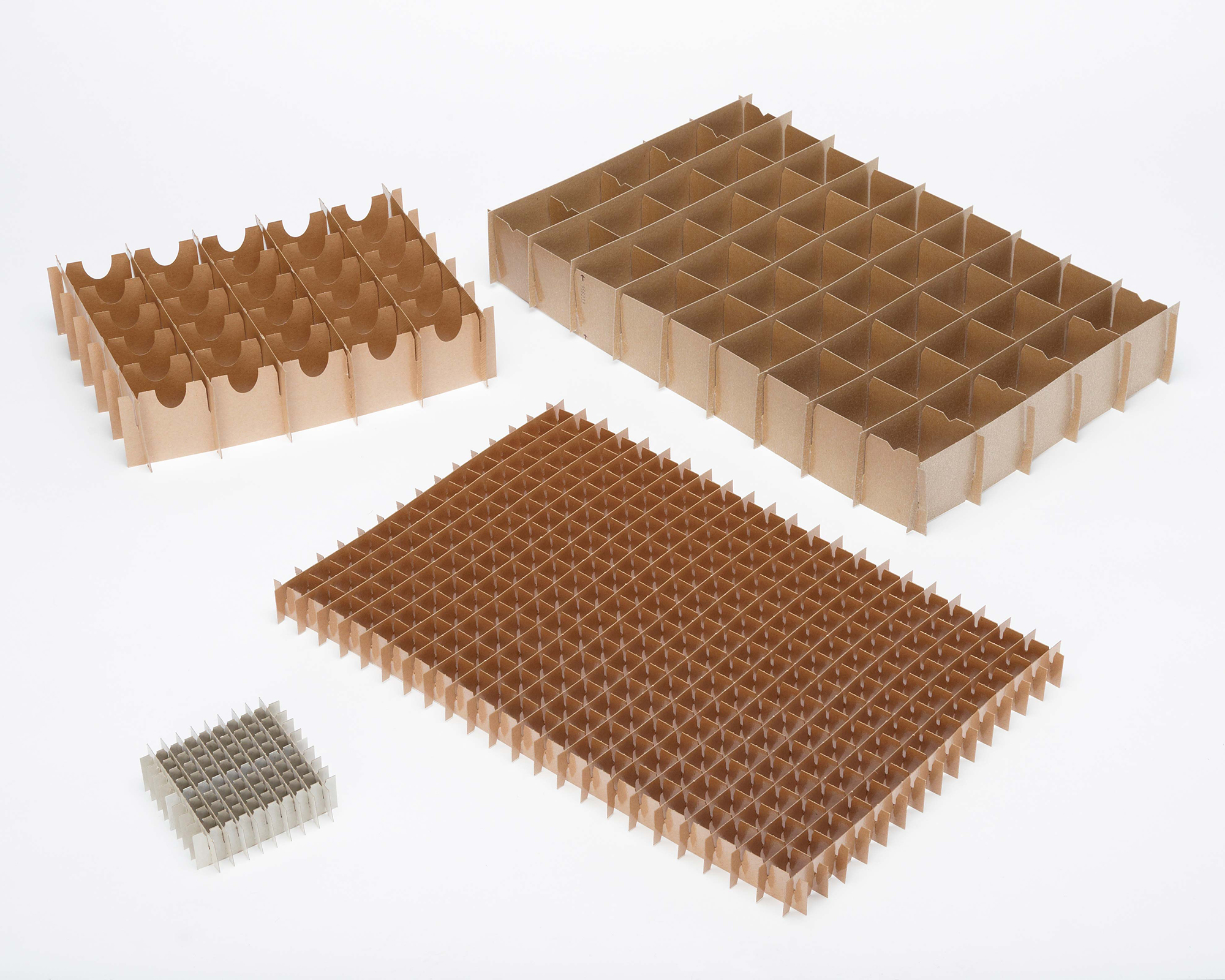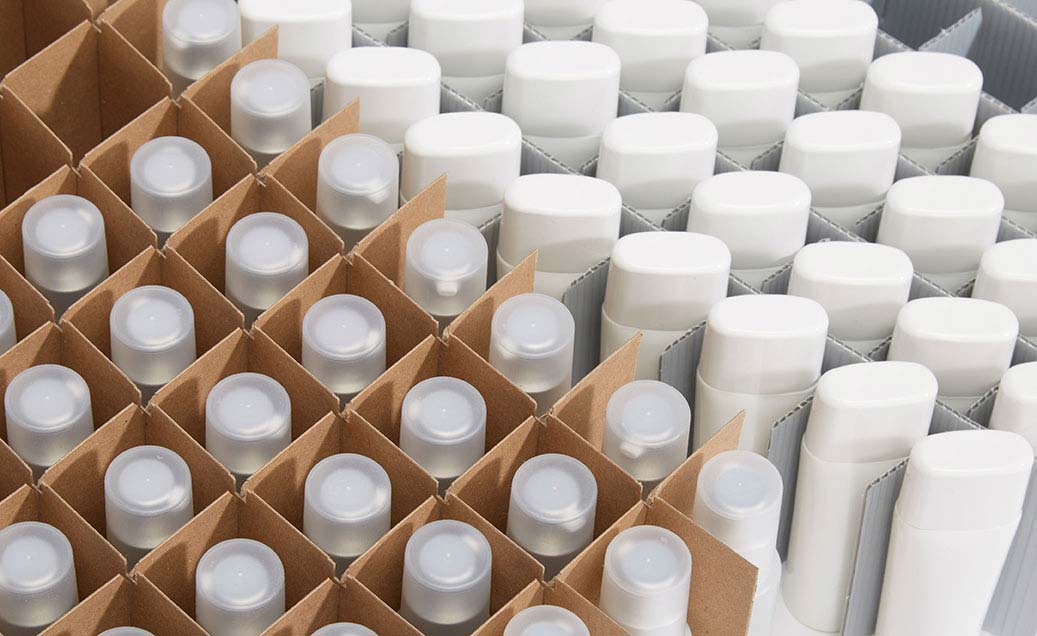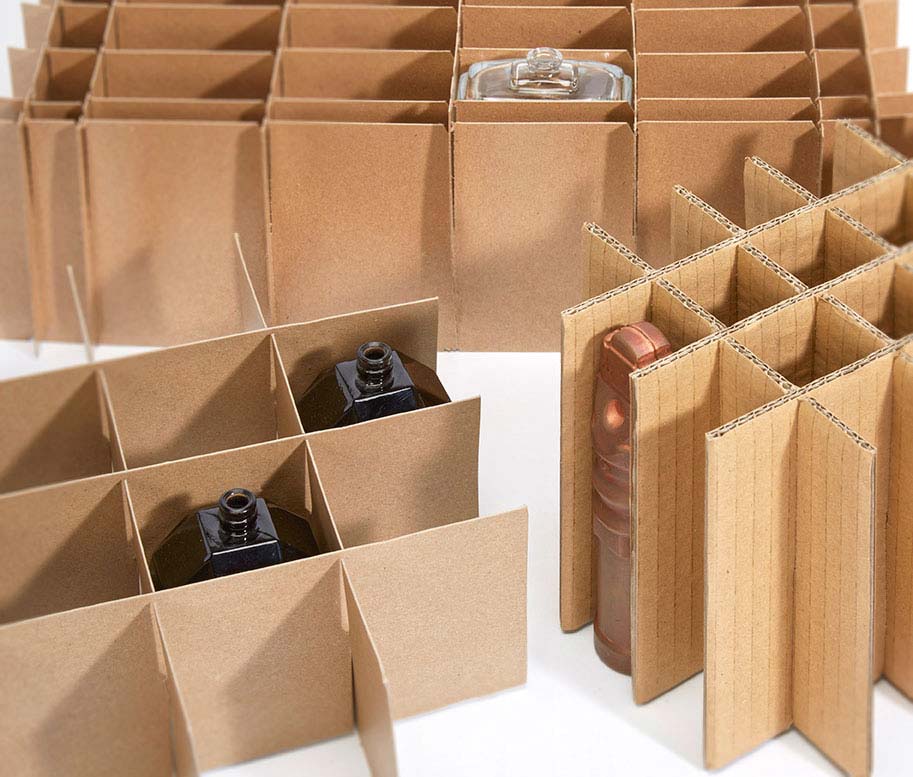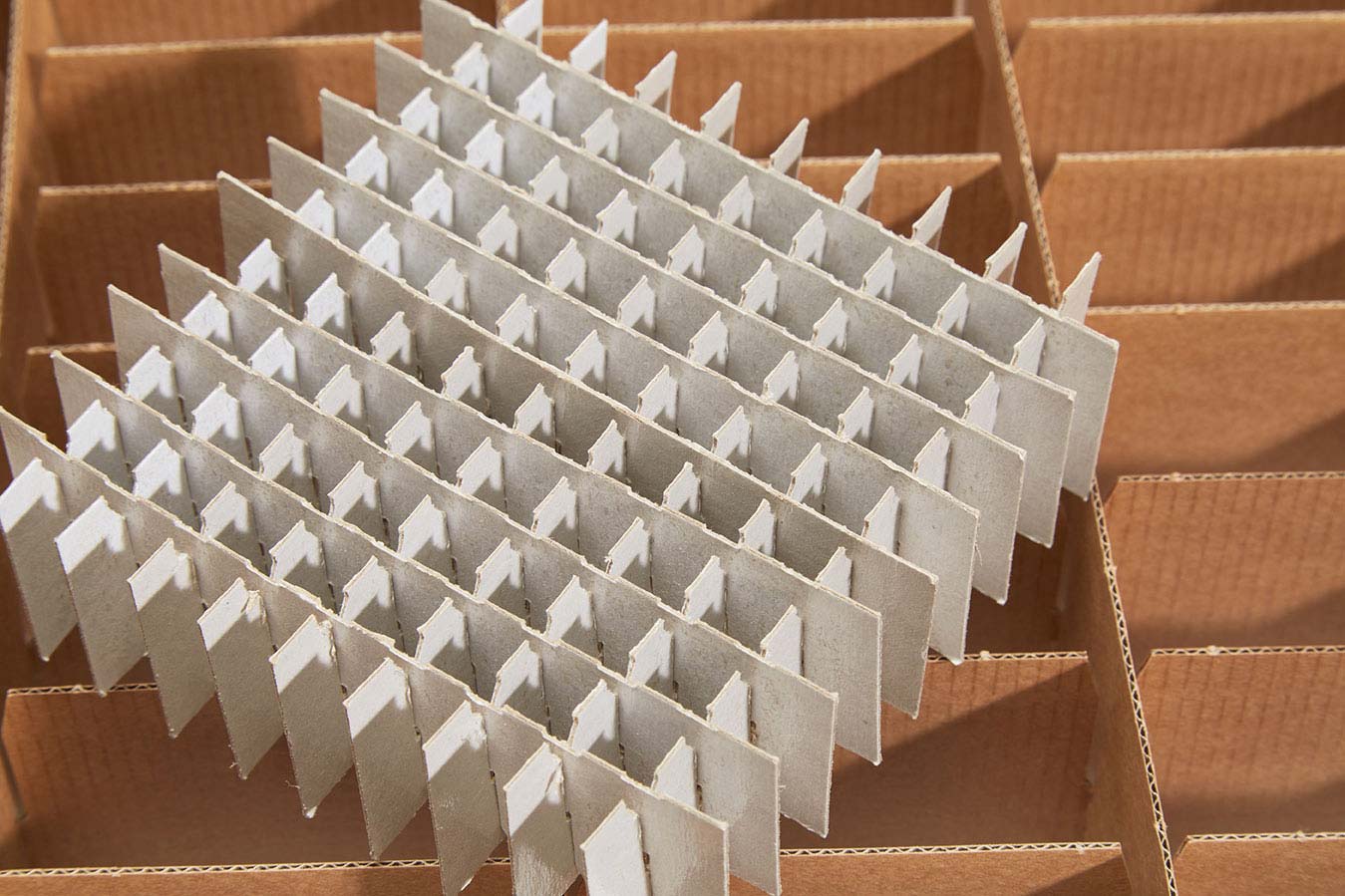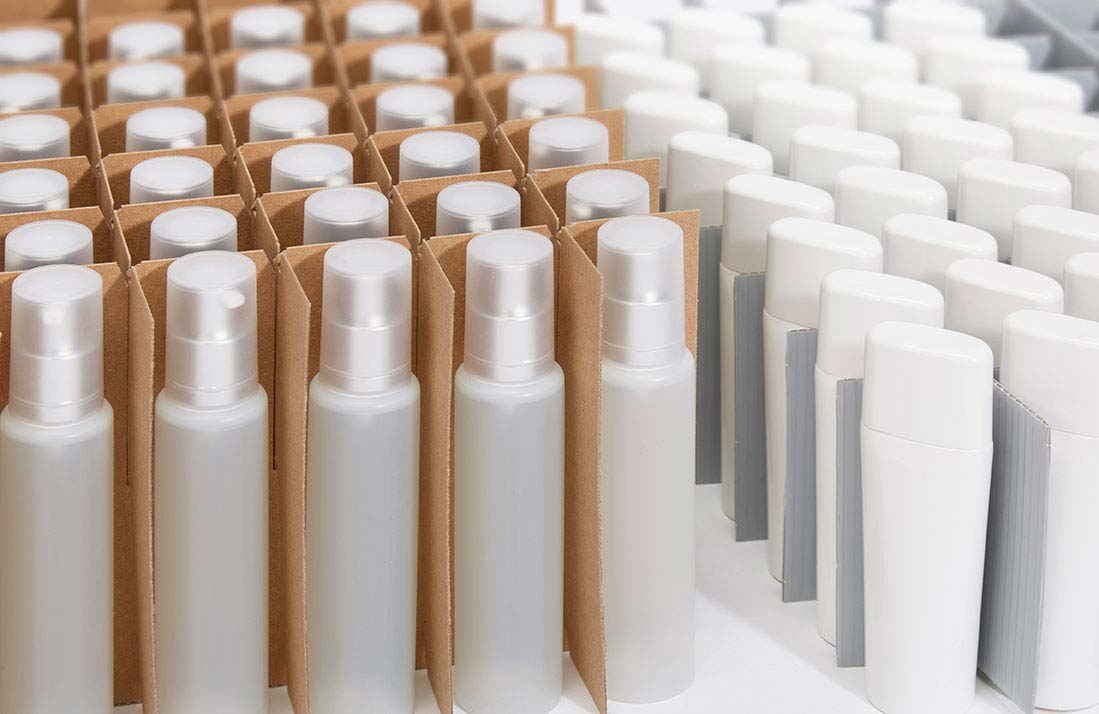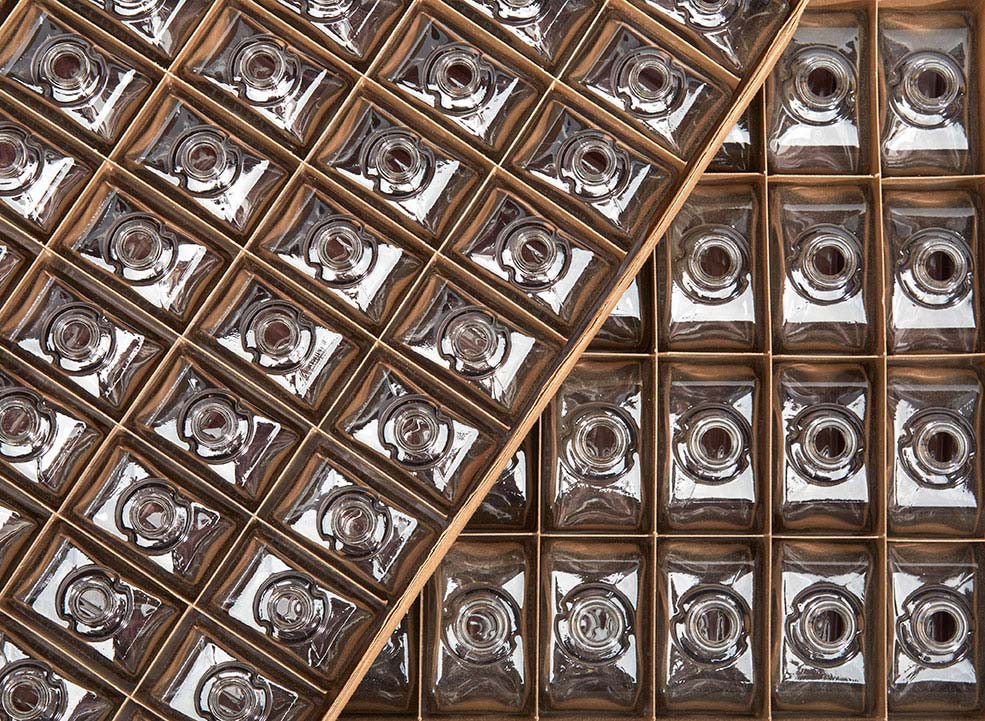 Today, our know-how, acquired over the years, enables us to carry out a large variety of multi-cell dividers.
No divider is standard! Cartonnages d'Aigneville manufacture for all their customers specific dividers according to their needs.
Whatever amount you need, we are able to meet your requirements.
You will choose Cartonnages d'Aigneville for 4 reasons:
FLEXIBILITY
ADAPTABILITY
REACTIVITY
QUALITY
Compact cardboard is the standard cardboard in terms of quality for most companies in the glass sector, for electronics, cosmetics …
In the glass industry, especially for satin finish glass or decorated glass, our experience makes us recommend the use of PP2 coated dividers on both sides, in order not to abrade the surfaces of your products.
Corrugated dividers are mostly used for flask cases, but also to protect your "heavy" products.
Honeycomb cardboard is used in particular for the pharmaceutical and the glass industry. Polypropylene honeycomb packaging protects and allows to transport a large variety of products.
We can offer a large selection of slits and marks in order to meet all your needs and make sure to manufacture the ideal divider/case for your product
SLITS WITHOUT SLITTING TOOL
Provides the divider with excellent stability.
Can be carried out for most grammages.
Mecanical assembling is possible.
Dividers with locking lug
Due to the locking, the case can not be disassembled
Can be acrried out for nearly all garmmages.
Mecanical assembling is possible.
Based on the slitting tools, we can produce all types of marks according to your specifications.
Examples :
462, Rue du Stade
80210 AIGNEVILLE
Tél.: 03 22 26 04 40
Fax : 03 22 26 04 47
Lundi 8h00 – 18h00
Mardi 8h00 – 18h00
Mercredi 8h00 – 18h00
Jeudi 8h00 – 18h00
Vendredi 8h00 – 18h00